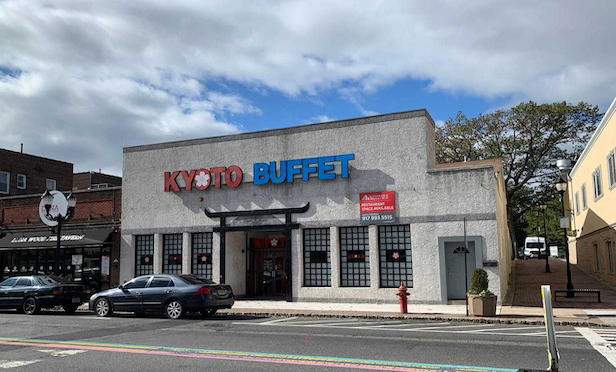 NUTLEY, NJ—Pag's, a popular restaurant and caterer in Northern New Jersey, will relocate from Paramus to Downtown Nutley, Cushman & Wakefield reports.
The restaurant, which opened in 2018 on the Paramus Golf Course, will move operations to its new location at 227 Franklin Ave. in Nutley. Peg's signed a long-term lease for the 6,300-square-foot former Kyoto Buffet Restaurant space.
Cushman & Wakefield retail leasing broker David Townes represented landlord Bao Lung Realty Corp. in orchestrating the long-term lease deal. Roman Drukarov from Berkshire Hathaway Home Services NJ acted as tenant representative for Pag's.
This lease came together within three weeks of our bringing the space to market," C&W's Townes says. "Pag's quickly saw the benefit of this high-visibility, turn-key restaurant opportunity."
Townes adds that the building is located on "arguably the best block of Franklin Avenue," a high-traffic downtown thoroughfare that offers a mix of dining, retail and services.
Pag's serves both quality interpretations of classic American dining dishes and "daring new ventures into the uncharted territories of food," according to the restaurant's website.