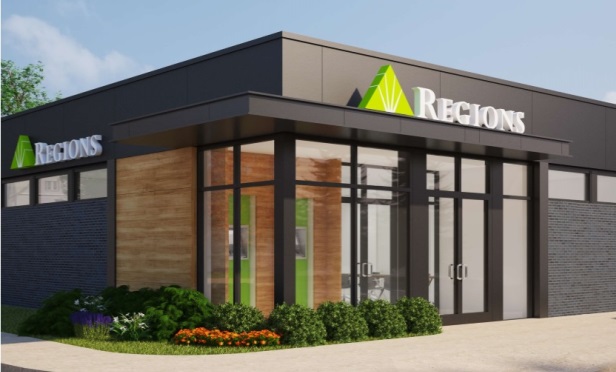 HOUSTON—Dallas-based Mohr Capital has expanded its acquisition efforts in the Houston metro area by acquiring a property for retail redevelopment in The Woodlands. The redevelopment plan includes razing the 7 Leguas Restaurant building, and developing a freestanding structure consisting of a Chipotle Mexican Grill restaurant and a Regions Bank branch office.
Chipotle is a publicly traded restaurant operator with approximately 2,700 US locations. Regions Bank, headquartered in Birmingham, AL, has approximately $2 billion of assets, including more than 3,000 retail branches and standalone ATMs. Both concepts are corporately guaranteed and operated.
"We are pleased to be working with top-tier concepts and helping to facilitate their expansion," said Rob Solls, director of retail investments and acquisitions for Mohr Capital. "This is a prime example of how Mohr Capital is continuing to target best-in-class fundamental real estate, where we believe there is an opportunity to extract value."
Solls handled the transaction for Mohr Capital. He says it was a value-add opportunity for several reasons.
"This was a great local mom and pop concept, but we knew there was a void for multiple national credit retailers," Solls tells GlobeSt.com. "We also knew we would have an opportunity to redevelop the site into two pads, given the size. We were then able to maximize value creation for the site by laying out two smaller pads and securing two top-tier national retailers."
He went on to say that The Woodlands is always a desirable location for credit tenants even though retail is uneven in many parts of the country.
"The Woodlands certainly is a highly sought after market, but when dealing with quality brands like Chipotle and Regions Bank, investors always have an interest in owning that type of credit," Solls tells GlobeSt.com.
Last year, Houston posted some of the strongest retail stats while other major markets have fallen prey to the retail apocalypse, according to a CBRE report. With a total of more than 4 million square feet of deliveries, more than 3 million square feet of net absorption and a low vacancy rate of 5.9%, Houston's retail market experienced one of its strongest years in 2019.
The Houston economy closed out last year with solid fundamentals, as job growth recorded an annualized 2.7%. Last year, Houston added more than 80,000 jobs, up 10% from 2018. Most of the growth is expected to occur in healthcare, government, accommodation and food services, construction and administrative support services, says the report.